Click to expand classification
SF-E Automatic Flow Pack Packaging Machine
---
suitable for packaging daily necessities, bread, mooncake, industrial components and other regular, solid products.
Online Message
Main features:
1. The control power supply is single-phase 220V, 50HZ, and the total power of the equipment is less than 6KW.
2. The mahine adopts functions of production counting, counting pausing, counting accumulation, automatic tracking, alarm warning, trouble shooting and error content.
3. The machine adopts servo power distribution control to automatically find the best cutting point, measure the bag length, restart after failure, recipe memory, etc.
4. The design of the horizontal seal heating circuit adopts easy disassembly and assembly with no exposure.
5. The equipment is composed of a input conveyor and a host packaging machine, which can realize stepless speed regulation within a required range.
6. The performance of the equipment complies with the relevant national safety and environmental protection standards and regulations. All exposed transmission areas have removable safety protection covers.
7. Instruction light power supply uses 24V safety voltage.
Models

SF-E

450/99

SF-E

450/120

SF-E

450/150

SF-E

590/120

SF-E

590/150

SF-E

680/180

Packaging material max. width

(mm)

450

450

450

590

590

660

Package Size

L: length (mm)

W: width (mm)

H: height (mm)

L:90-400

W:10-150

H:5-25

25-40

L:90-400

W:10-150

H:10-30

30-55

L:120-450

W:10-150

H:30-50

40-75

L:90-400

W:30-200

H:10-30

30-55

L:120-450

W:30-200

H:30-50

40-75

L:140-480

W:30-220

H:40-70

60-100

Production capacity

(bags/min)

30-200

30-180

30-150

30-150

30-120

30-100

Dimensions (mm)

5000*900*1750

5000*1040*1750

Packaging Materials

Composite film suitable for heat-sealing packaging, OPP/PP, PT/PE, AL/PE, etc.:

Total weight (kg)

1000

1200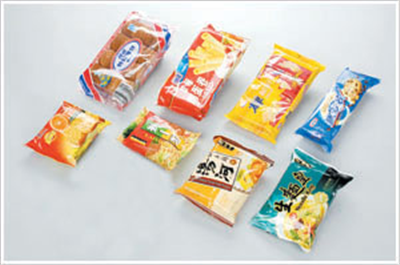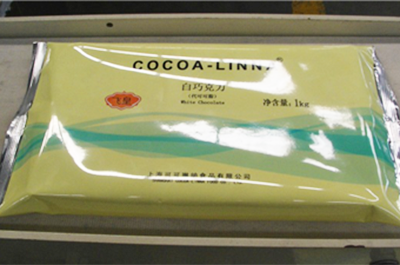 Keywords:Biscuit & Cookie Packaging Machine | Wafer & Chocolate Packaging Machine
Copyright © 2023 Qingdao Songben Packaging Machinery Co., Ltd