Click to expand classification
SG Automatic Tray-less Flow Pack Packaging Machine
---
Suitable for packaging bar-shaped products without tray.
Online Message
Area of application:
Suitable for packaging bar-shaped products without tray.
Special recommendation:
SG three/five servo automatic tray-less flow pack packaging machine is a top configuration packaging equipment that our company has launched in recent years to realize trayless packaging of biscuits and wafers, making China the fifth country of owning this type of machine right after Italie, Switzerland, Germany and UK.
The successful R&D of the SG series ended the long-term dependence of domestic market on imports for this type of equipment. The situation has shortened the distance between Chinese packaging equipment and equipment in developed countries, saving customers a great amount of labour and material cost.
Machine features:
1. Fully automatic design, with optional automatic feeding system to form a full automatic packaging line.
2. Adopting siemens electrical components and four servo motors to achieve synchronous motion of pushing, product feeding, film feeding, bag forming and sealing.
3. Adopting a large full-colored touch screen HMI which realize the storage and recall of packaging data (recipe), automatic adjustment, tracking, finding the cut point, alarm warning, fault indication, accumulative packaging counting, automatic display of bag length, speed, and accurate cutting.
4. Adopting cantilever transmission mechanism and simple belt\pitch structure to allow fast daily maintenance and product changeover.
5. Adopting most advanced food safety design to minimize contamination caused by product waste.
6. Adopting air suction system to remove excess air for tight and compact packaging.
7. Adopting dual vertical sealing mechanism to allow sealing at a low temperature, reducing packaging material waste and film scalding during power-off.
8. Full servo-driven control system and rejection system to allow fast and accurate unqualified product rejection and non-stop production.
9. Adopting automatic film splicing system with color code detection.
Models
SG-3
450/99
SG-3
450/120
SG-3
450/150
Packaging material max. width (mm)
450
450
450

Product Size

L: length (mm)

B: width (mm)

H: height (mm)

L:90-400
B:10-150
H:5-40
L:100-400
B:10-150
H:10-60
L:120-450
B:10-150
H:30-75
Production capacity (bags/min)
30-110
30-110
30-110
Dimensions (mm)
4300×1350×1960 (excluding swing conveyor)
Packaging materials
Composite film suitable for heat-sealing packaging: paper/PE, OPP/PE, PT/PE, AL/PE, etc.
Total weight (kg)
1200
1200
1200
Motor power
One servo motor 1kW; four servo motors 2.6kW; one suction motor 0.37kW.
Electric heating power

450W*2

400W*4

Power supply
Three-phase 380V,50HZ
Total power
9KW
According to the different packaging materials and packaging requirements, the specific technical parameters will be changed, and the technical parameters confirmed by both parties shall prevail.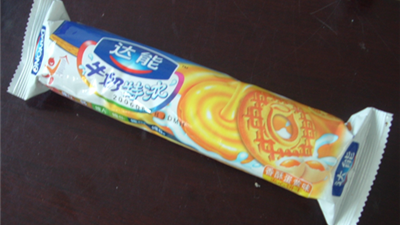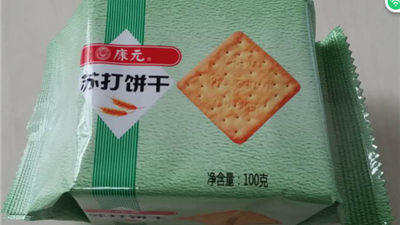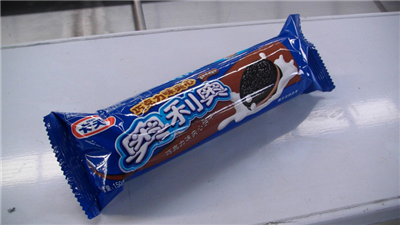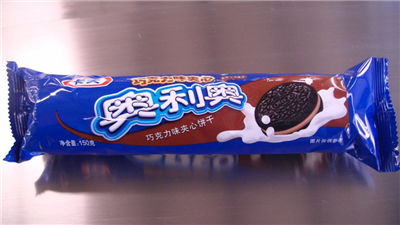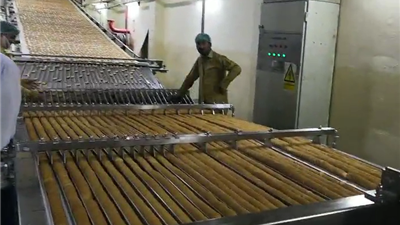 Keywords:Biscuit & Cookie Packaging Machine | Wafer & Chocolate Packaging Machine
Copyright © 2023 Qingdao Songben Packaging Machinery Co., Ltd