Click to expand classification
SF-CXH Automatic Highspeed Rotary Box Motion Packaging Machine
---
suitable for packaging of medicine plates, medical supplies and tablets.
Online Message
Main features:
1. The appearance of the packaging machine adopts 304 stainless steel sandblasting treatment, which is the same as the appearance treatment of European mainstream equipment, and is of higher grade and will not be dazzling.
2. The packaging electrical control part adopts motion controller and full servo drive. The product input conveyor, film feeding system, and horizontal sealing system are separately controlled by servo motors.
3. The connected loading device has high and low position detection function. When the feeding reaches the high position (accumulation), the front-end incoming material should be automatically collected (not to cause damage to the medicine plates) and stop feeding; When the feeding reaches low position (not enough input) for a period of time, the machine will stop with siren warning.
4. The connected loading device has manual and automatic functions.
5. The size of the loading device is adjusted by the handle, which is convenient and quick to change products.
6. The loading device is equipped with a cylinder. When the material is blocked, the cylinder can raise the blanking device for easy discharge.
7. The push rod adopts a quick disassembly form. When the product height changes greatly or the push rod is damaged, the replacement will be much more faster and convenient.
8. The conveyor chain is equipped with a protective cover to prevent the operator from being scratched by the chain.
9. The packaging machine adopts a double-hanging film system, with automatic film splicing, achieving film replacement without stopping the machine.
10. The machine adopts the function of automatic rejection of the product with film connecting tape during film splicing.
11. The machine adopts the function of automatic rejection of uncut bags and empty bags. It also adpots a spare loading device to load into empty push rods when product is missing.
12. The vertical sealing mechanism adopts three sets of mechanisms to ensure the sealing quality. Pneumatic opening and closing design avoids scalding the packaging film.
13. The horizontal sealing heating wheel adopts water circulation to avoid scalding the medicine board due to high temperature during power-off.
14. The horizontal sealing mechanism adopts a rotatory box motion design, which is more reliable in structure and faster in packaging.
15. The movable control screen is a hanging type, which is more convenient to operate.
16. A separate electric control box is used, with good airtightness, clear identification and cooling function.
17. The mechanical transmission box has an even layout, simple structure, clear identifications and is convinient for daily maintenance.
18. The packaging machine is made in accordance with relevent safety standards and regulations. All exposed tranmission areas have safety protection covers to ensure the safety of equipment and operators.
Models

SF-CXH3
450/150-2

SF-CXH3
590/150-2

SF-CXH3
450/150-4

Packaging materials max. width (mm)

<420

<560

<420

Product Size

L: bag length (mm)

B: Object width (mm)

H: Object height (mm)

L:130-190 (best bag length range)
B:30-150
H:30-60
(Width + height <150)

L:150-210 (best bag length range)
B:30-170
H:30-60

(Width + height <150)

L:115-140 (best bag length range)
B:30-150
H:10-30
(Width + height <150)

Production capacity

(bags/min)

40-200 (best bag length range)

40-200 (best bag length range)

40-300 (best bag length range)

Dimensions (mm)

5500×1200×1800 (4 meters conveyor) (Provide plan layout according to customer's production site and requirements)

Packaging Materials

Composite films suitable for heat-sealing packaging: paper/PE, OPP/PE, PT/PE, AL/PE, etc.

Total weight (kg)

1200

1300

Motor Power

One packaging machine motor 1.5KW; one film motor 0.75KW; one input conveyor motor 0.75KW

Electric heating power

450W, 2 (for vertical sealing); 350W, 2 (for vertical sealing and ironing)

400W, 8 (for horizontal sealing)

Power supply

Single-phase 220V,50HZ

Total power

8KW

8KW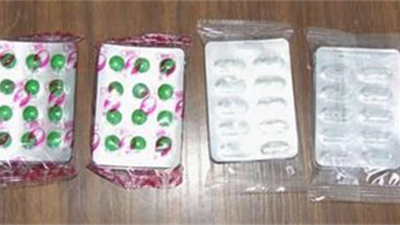 Keywords:Biscuit & Cookie Packaging Machine | Wafer & Chocolate Packaging Machine
Copyright © 2023 Qingdao Songben Packaging Machinery Co., Ltd